Flyin' with the Juniors
They say that politics makes strange bedfellows—exhibit one: my flight to Denver.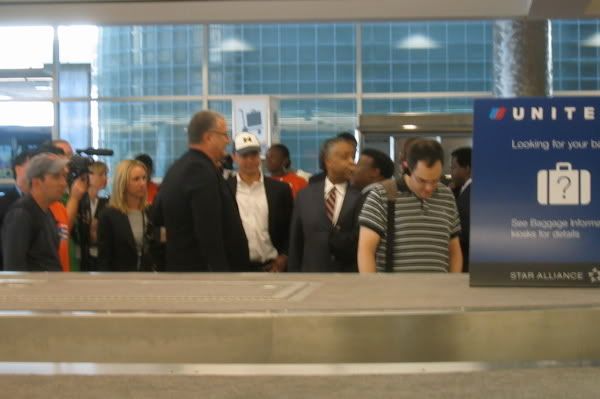 Sorry for the quality of this hastily snapped photo—but yes, that is Rev. Al Sharpton Jr. and Harold Ford Jr. waiting together for their luggage at the Denver Airport. So much to talk about!
Actually not. After some pleasantries and a handshake or two for the assembled media, Sharpton and Ford seemed to have little to say to each other. Hey, I don't know, maybe they talk all the time. . . .
(I will be blogging from Denver, the site of the Democratic National Convention all week. Stay tuned for more earth shattering revelations. . . and, who knows, maybe some high-minded analysis, as well.)
Labels: Al Sharpton, Democratic National Convention, Denver, DNC, Harold Ford Jr